Kickin COVID-19: Reopening Texas Summit
ABGI recently attended the Kickin COVID-19: Reopening Texas Summit to demonstrate products we're working on to help fight the COVID-19 Pandemic.
The Summit brought together business, community and government leaders to explore COVID-19 challenges in North Texas. ABGI CEO James K Burgess III joined a panel of experts to discuss pandemic strategies and innovations.
ABGI was at the event to demonstrate Portable Isolation Units and the Anti-Viral Faceshield System (AVF).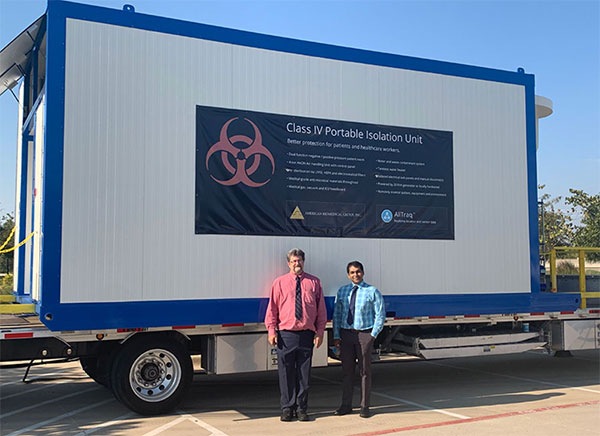 Portable Isolation Units are modular negative / positive pressure patient rooms with UVGI, air sterilization and waste containment to provide a safer environment for patients and healthcare workers. The units also feature AllTraq realtime location and sensor data for remote monitoring.
The Anti-Viral Faceshield System is a respirator style mask that kills COVID-19. The mask creates a measurable, low voltage electrical charge that actively kills the virus on contact.
Watch a replay of the Kickin COVID-19: Reopening Texas Summit panel