AllTraq Real Time Location System
Track and monitor equipment, supplies, refrigerators and staff with AllTraq RFID tags.
See it all in real time anywhere from any device.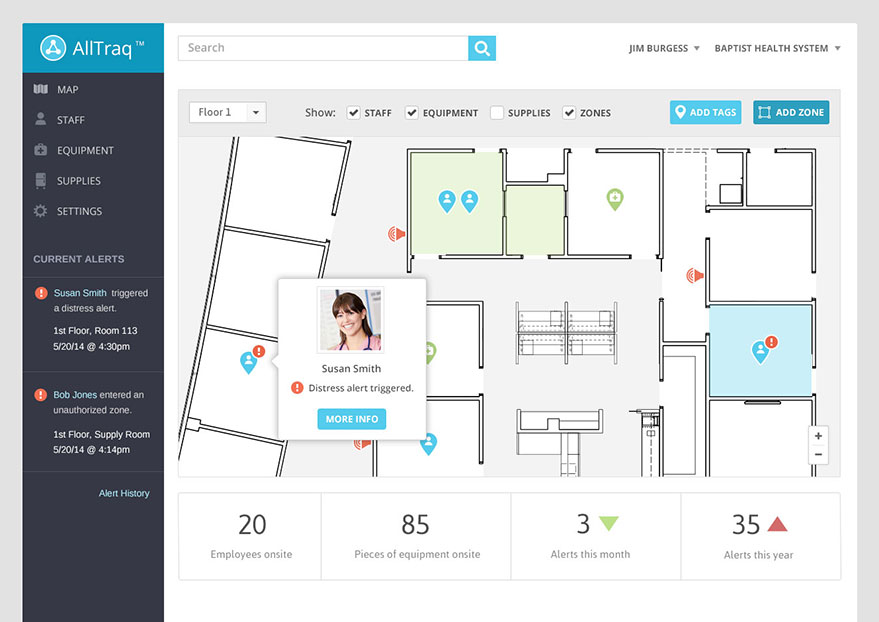 AllTraq Advantages
Real time location with sub-foot accuracy
Real time sensor data
5-7 year battery life
Non-interfering and jam resistant
Easy to install, minimal infrastructure
AllTraq Benefits
Real time inventory of assets
Monitor temperature, humidity, motion, etc.
Alerts for unauthorized movement or sensor data
View data on the web from any device
Historical data and analytics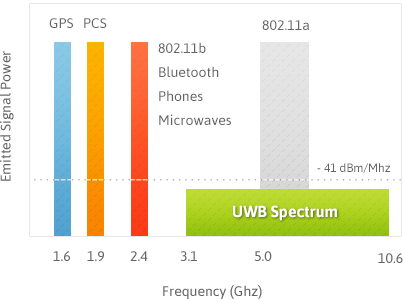 Ultra Wideband RFID Tags
Our proprietary ultra wideband system has greater accuracy, density and distance with less interference and lower cost than any other system on the market.
Each asset is tagged with a small RFID device. AllTraq makes it easy to find the exact location of any tagged asset and set up alerts based on events (such as assets entering or leaving specified zones). The system records where your asset is and where it has been.
Additional sensors can be added to report back orientation, vibration, temperature, humidity, speed, fuel levels, etc.
Some of Our Work...
We've helped organizations track the movement and utilization of equipment, supplies, vehicles, weapons and personnel.