TemperatureTraq Video System
The TemperatureTraq Video System provides automated temperature readings of individuals entering facilities.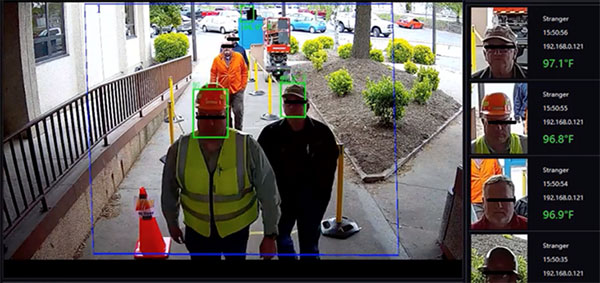 ABG Tag and Traq Inc., a subsidiary of American Biomedical Group Inc., continues to provide US healthcare, industry workers, and first responders with safety and security solutions.
The TemperatureTraq Video System combines thermographic imaging with hi-definition optical photography to provide automated temperature readings of multiple individuals entering office buildings, factories, schools, grocery or retail stores with sub degree accuracy.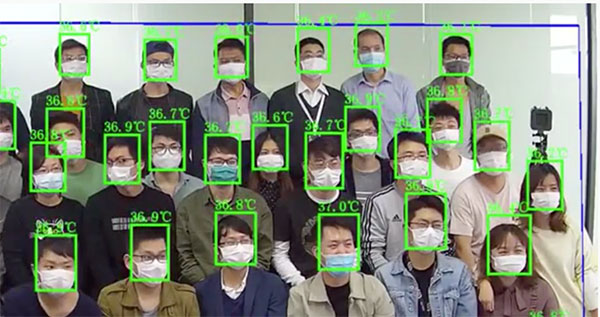 Unlike our competitors, the system is equipped with optional facial recognition. This provides prompt identification of any individual with a compromised temperature reading, enabling others to remain safe from accidental exposure. The ability to link with employee identification cards adds an element of security to all work environments.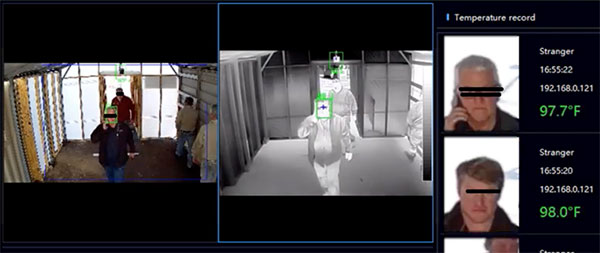 The TemperatureTraq Video System provides instant feedback via the software and indicator light attached to the camera.
The TemperatureTraq Video System includes a 100% performance guarantee backed by Amerimed Limited.