AllTraq Gun Safety Monitoring
We are currently developing a system that will allow gun owners to remotely monitor and track their weapons.
The AllTraq system uses receivers and RFID tags to alert users when their guns are on the move or if a gun case has been opened. The system can switch to GPS location if a gun or gun case leaves the residence.
Users can monitor their guns and receive text message alerts on any internet connected phone, tablet or computer.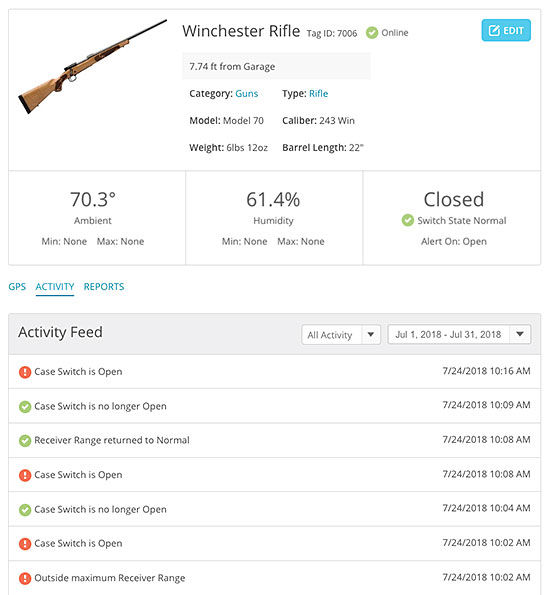 For more information check out the AllTraq Gun Safety video.