Portable Isolation Containment System (PICS)
Modular Class IV units for infectious disease containment. Integrated systems for patient, staff, equipment and environmental monitoring improve disease state management and provide better protection for patients and healthcare workers. The units are less expensive and more flexible than new construction on an existing facility and are covered by the ABGI Performance Guarantee.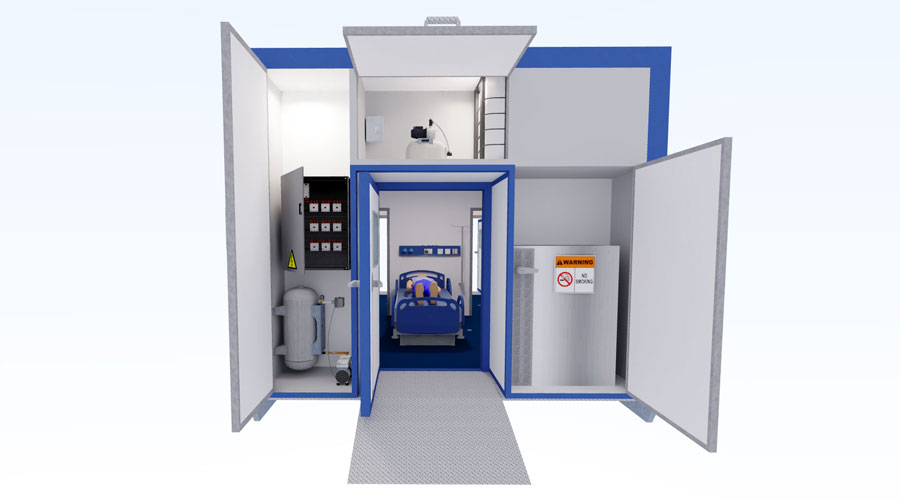 Patient side entrance and system access panels.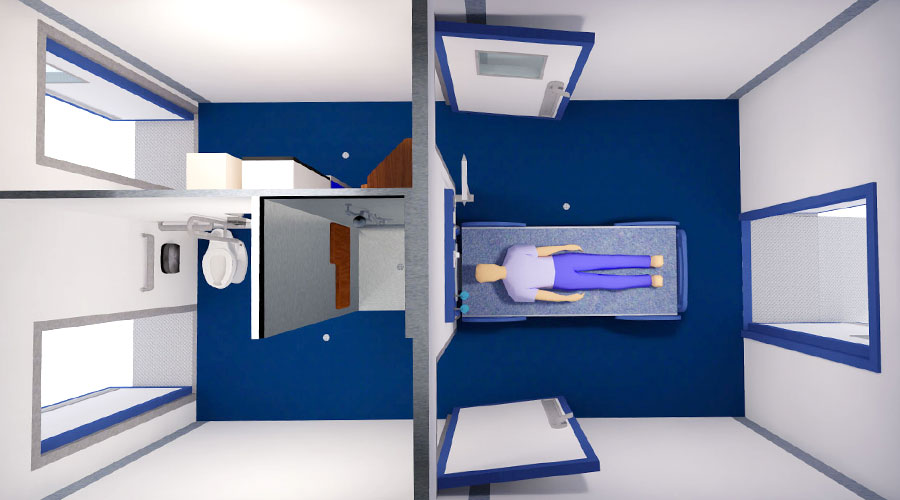 PICS unit layout.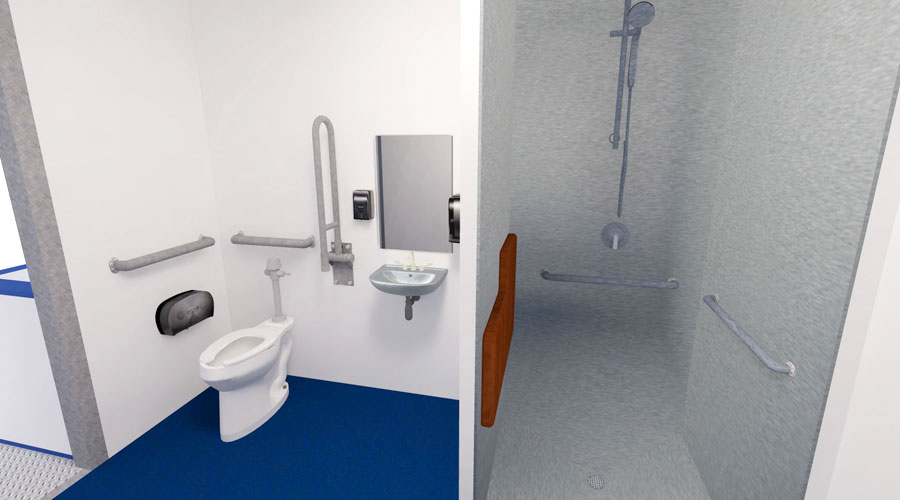 Bathroom and shower with water and waste containment system.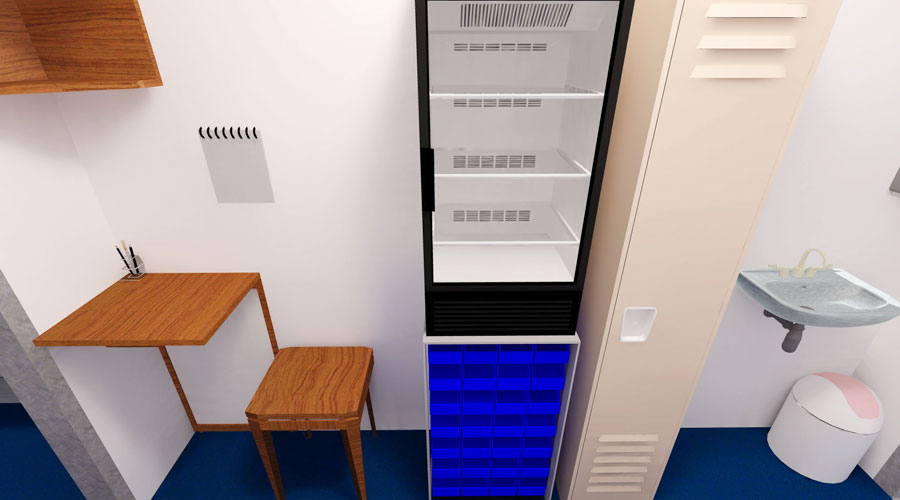 Ante room for staff prep.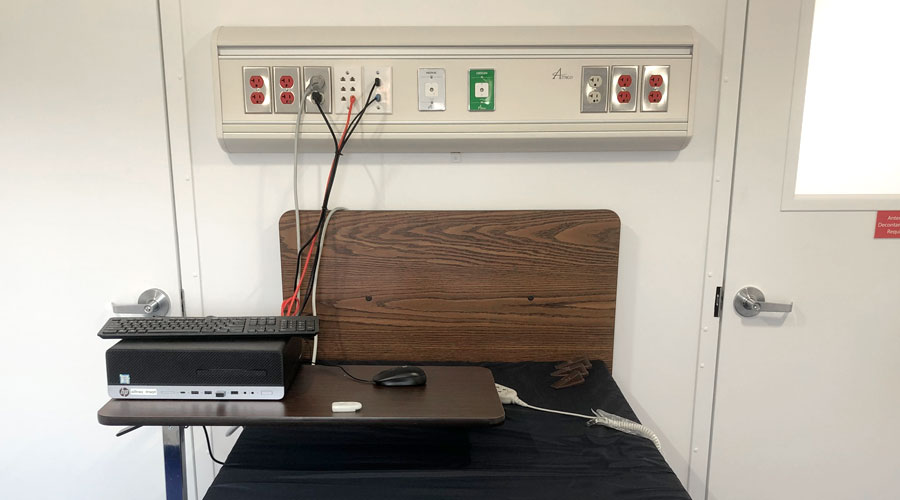 Patient ICU headboard.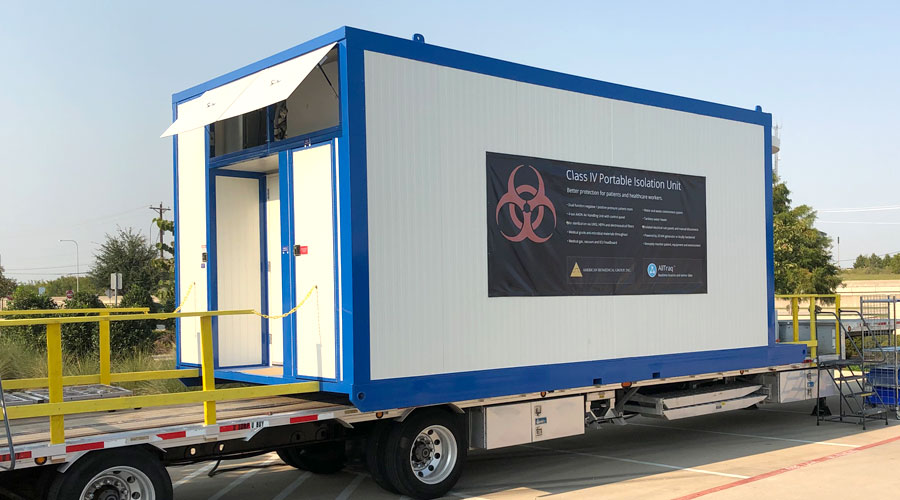 The units are designed for easy transport.
❮
❯
System Features
Negative / positive pressure patient room
4-ton AAON Air Handling Unit
UVGI, HEPA and electroceutical filters
Medical grade anti-microbial materials
Medical gas, vacuum and ICU headboard
Water and waste containment system
Tankless water heater
Isolated electrical sub panels and manual disconnects
Powered by 20 kVA generator or locally hardwired
Remotely monitor patient, equipment and environment
Thermographic camera with facial recognition
Customizable sizes, configurations and features
Alternate Configurations
PICS Units are modular and can be deployed individually or assembled onsite. Alternate configurations are available to meet your needs.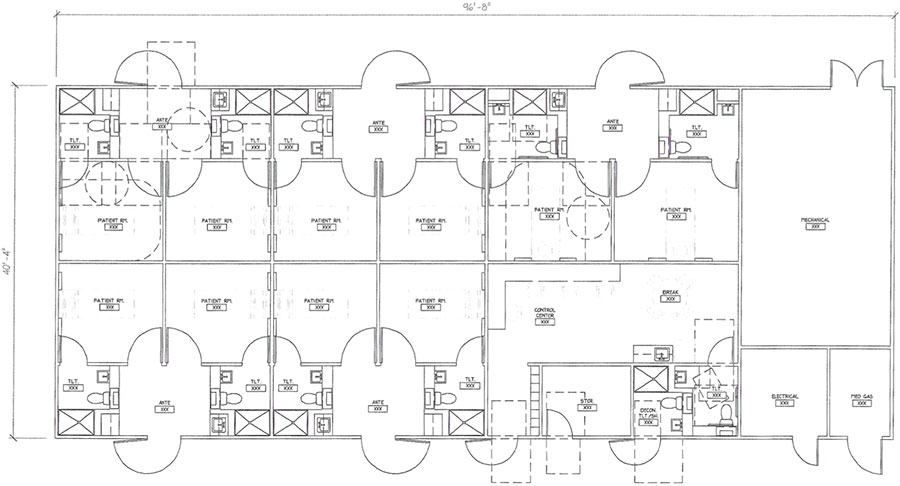 AllTraq RFID Tracking
Remotely monitor current and historical location of equipment, patients and staff in the Containment Units to improve patient care and disease state management. Monitor and record environmental data including temperature, humidity, moisture, oxygen and differential pressure. RFID badge tags offer emergency buttons, fall detection and location tracking.
AllTraq RFID tags are small, have a long battery life and won't interfere with medical equipment.
TemperatureTraq Video System
Thermographic imaging with hi-definition optical photography provides automated temperature readings of multiple individuals with sub degree accuracy. The system includes facial recognition and the ability to link with staff ID cards for prompt identification of any individual with a compromised temperature reading.
Contact us for more information or a quote on your project.
Related Projects