AllTraq in the NASA Cis-Lunar Habitat
Our team had a great opportunity to test and demonstrate the AllTraq Real Time Location System for NASA in the Cis-Lunar Habitat prototype.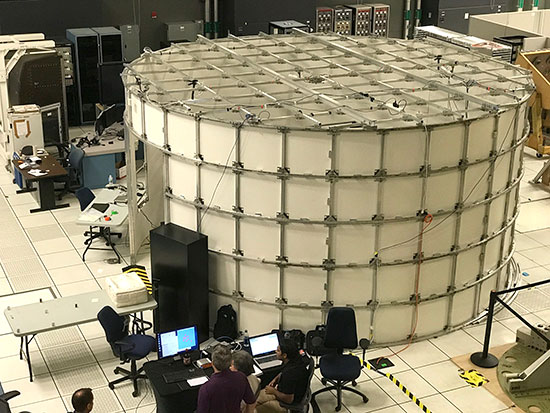 AllTraq was one of six technologies utilized in a week long evaluation of various technologies for future applications in space. The Cis-Lunar habitat will be placed in orbit about the moon/earth system as a gateway to the lunar surface, and beyond for Mars missions. The week-long assessment culminated in a day-long simulation in which a crew of four surrogate astronauts executed the procedures for all of the technologies under evaluation, including AllTraq.
The crew was actively engaged in executing every step and all details of the procedure, inquiring through the Flight Director often to ensure that the steps were performed as intended. Performance of the AllTraq system was excellent throughout the week, with great support from the entire team.