Fort Sill Weapons Tracking
In the Summer of 2008, we worked with Fort Sill in Lawton, Oklahoma to build a weapons tracking and inventory management system. The system helps Army personnel track assets in real time and automates the weapon check in / check out process.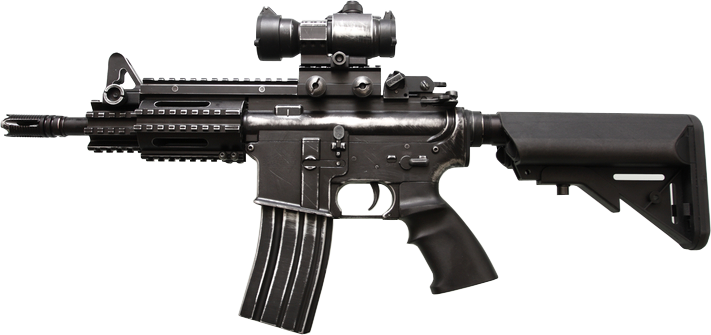 The Project
Fort Sill is the home of US Field Artillery Training and Operations. Army personnel at Fort Sill needed an accurate way to track their weapons inventory and automate the weapon check in / check out process.
We were required to install the system without interrupting the existing inventory or check in / check out process. For security reasons, all work was performed on site. We used a combination of laser etched Data Matrix barcodes, Radio Frequency Identification tags (RFID) and custom software to track the assets.
Data Matrix Barcodes
A laser emitting device was used to etch a distinct Data Matrix barcode on each weapon. This allows assets to be easily scanned into the system. The barcode also facilitates the weapon check in / check out process as each asset can be quickly scanned with a handheld device.
Benefits
The weapons tracking system developed for Fort Sill helps Army personnel to locate and monitor all assets and automate the weapon check in / check out process making it quicker and less prone to human error.
Fort Sill now needs less staff to maintain and issue weapons both to individual soldiers and in bulk to specific units. Knowing the precise location of each asset effectively eliminates loss or theft.
RFID Tagging
RFID tags on each weapon provide real time location data which can be viewed on a computer or handheld device. The tags allow army personnel to quickly find assets in or out of the arms room. The software helps identify and track the equipment and record check in / check out history.